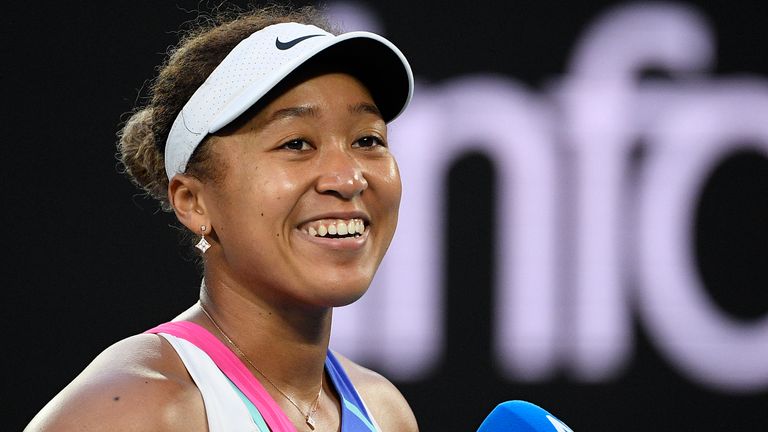 Naomi Osaka is quickly becoming one of the most dominant players in women's tennis. With her powerful serve and aggressive playstyle, she has risen to the top of the rankings and is currently the number two player in the world. Her success on the court is matched by her unique personality and her commitment to using her platform to speak out on social issues.
Osaka was born in Japan to a Japanese mother and a Haitian father. She moved to the United States at a young age and began playing tennis at the age of three. She quickly rose through the ranks and turned professional in 2013. In 2018, she made history by becoming the first Japanese player to win a Grand Slam tournament when she won the US Open. She followed that up with a victory at the Australian Open in 2019, becoming the first Asian player to hold the number-one ranking in the world.
Osaka's playstyle is unique in women's tennis. She has one of the strongest serves on the tour and is known for her aggressive play. She is also known for her powerful groundstrokes, which allow her to dictate play and dictate the pace of the match. Her combination of power and consistency makes her a formidable opponent on the court.
Off the court, Osaka is known for her unique personality and her commitment to social justice. She has used her platform as a professional athlete to speak out on issues such as racial injustice and mental health. In the 2020 US Open, she withdrew from the tournament due to her struggles with depression and anxiety, sparking a conversation about mental health in the sports world. She has also been an advocate for racial justice, using her platform to raise awareness and support for the Black Lives Matter movement.
In conclusion, Naomi Osaka is a rising star in women's tennis. Her powerful playstyle and unique personality make her a force to be reckoned with on the court, and her commitment to social justice makes her a role model off the court. Her rise to the top of the rankings is a testament to her talent and determination, and she is sure to be a major player in the world of women's tennis for years to come.